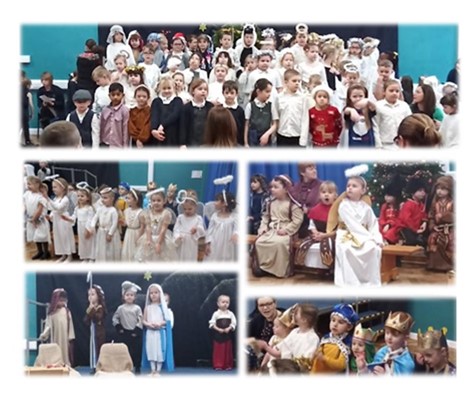 19 December 2022
Well done to all the children in KS1 and Reception for their fabulous Christmas productions over the last couple of weeks. All of the children worked very hard learning songs, dances and lines and they performed confidently to their parents, families and friends.
It was wonderful to have so many family and friends in the audience for these very special occasions. Thank you to all of the teachers, staff and EYFS team for all their hard work with the performance. Thanks also go to the PTA for providing refreshments, mince pies and running raffles which all added to the event.
We would like to wish you all a fantastic Christmas break and look forward to seeing everyone on Wednesday 4th January.